400
Thank you for many comment.
Reached 400.
There is also a XXX site and there is criticism.
The world is wide.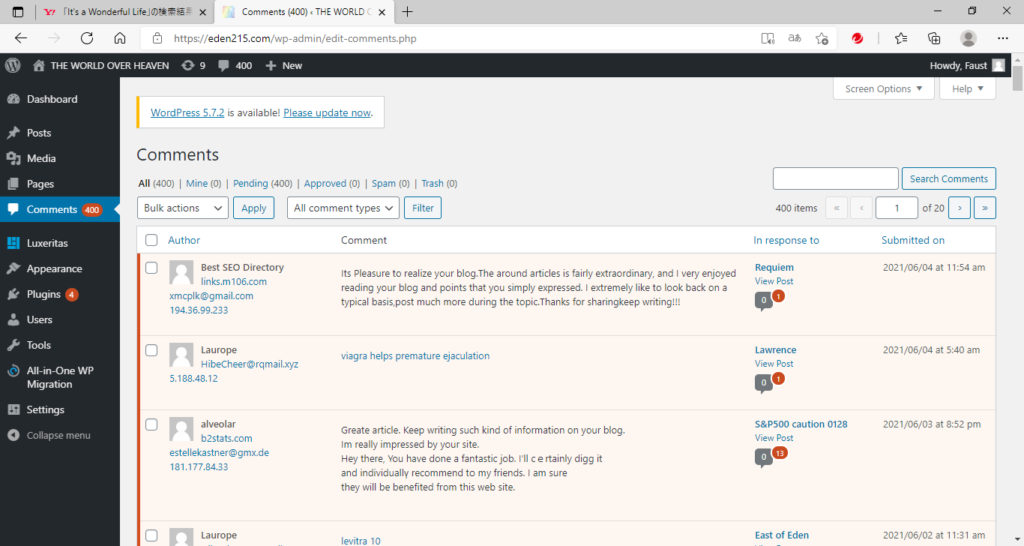 The coronavirus also seems to be converging,
I hope it will end with" It's a Wonderful Life" from "On the beach" as it is.
God breath, Good health, Good luck!
---