STAR PLATINUM D1
4-hour operation version of Star Platinum D1.
Prototype as an alternative to ETF reserves without STOP LOSS.
I think it's the logic that will survive the next 20 years.
However, there will be unrealized losses, so a little more research is needed together with the EA for hedging.
By the way, the S & P 500 hasn't yet been signed to buy on the 4-hour chart.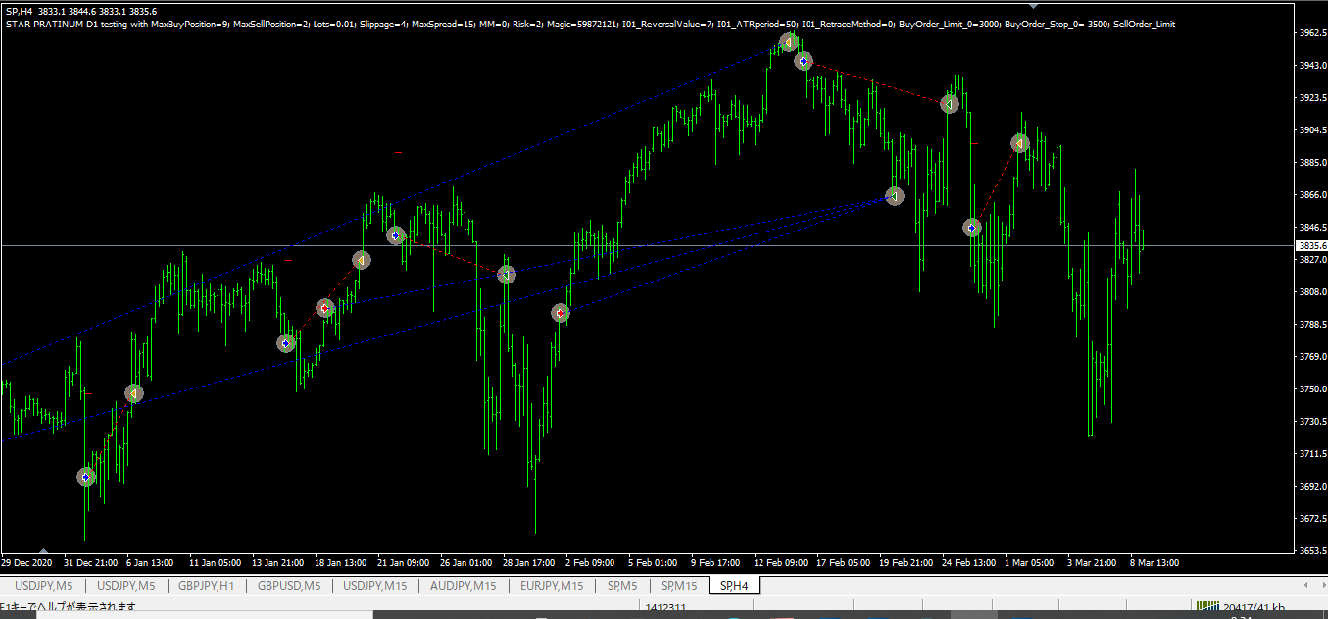 ---