GOLD EXPERIENCE 2
The entry point of the white arrow is GOLD EXPERIENCE.
The Kalman filter is changed slowly to match the big trend.
Currently out of operation.
The red and blue arrows are the indicators under consideration.
I wish I could reduce the loss in the range and increase the winning percentage.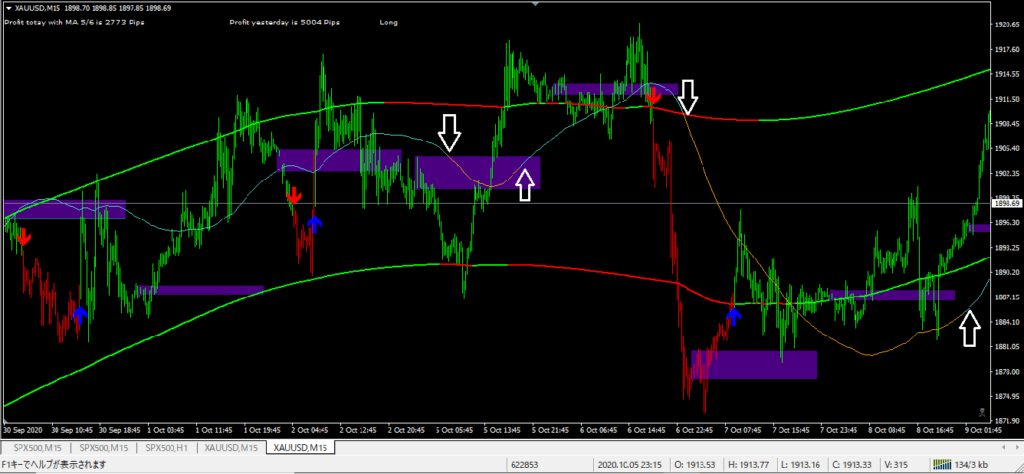 ---