consept 2
I thought of the logic of manually entering King Crimson R, which has a win rate of less than 25% and the highest MAXDD.
Since I will lose more than 75%, just enter in the opposite direction at the entry point opposite to the trend direction.
Determination of trend direction and entry are manual.
Below is an example
The red buy arrow has become STOPLOSS, but what will happen if I enter by selling after
determining a downtrend?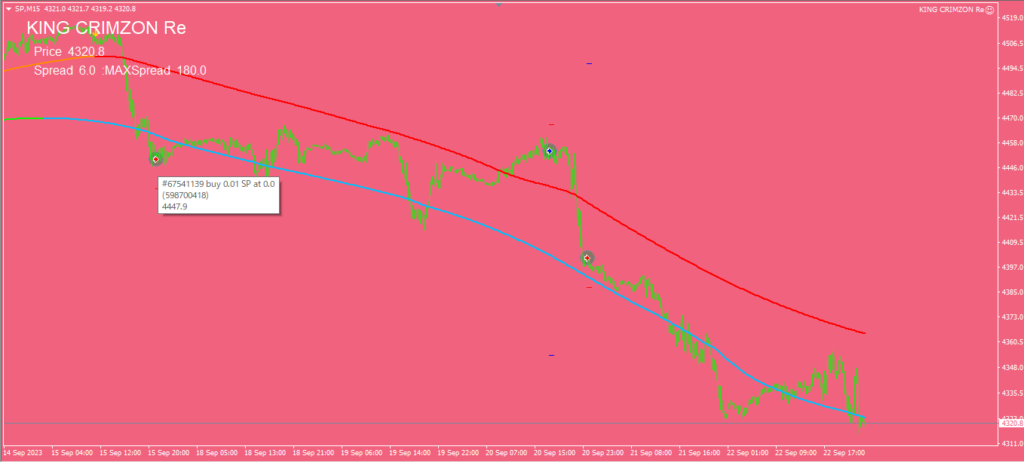 Eliminate dangers like martingale and eliminate losses.
The losses will disappear and everything will be returned to profits…if everything goes well.
---