S&P500 0223
Results of the KING CRIMZON Re test from January 12.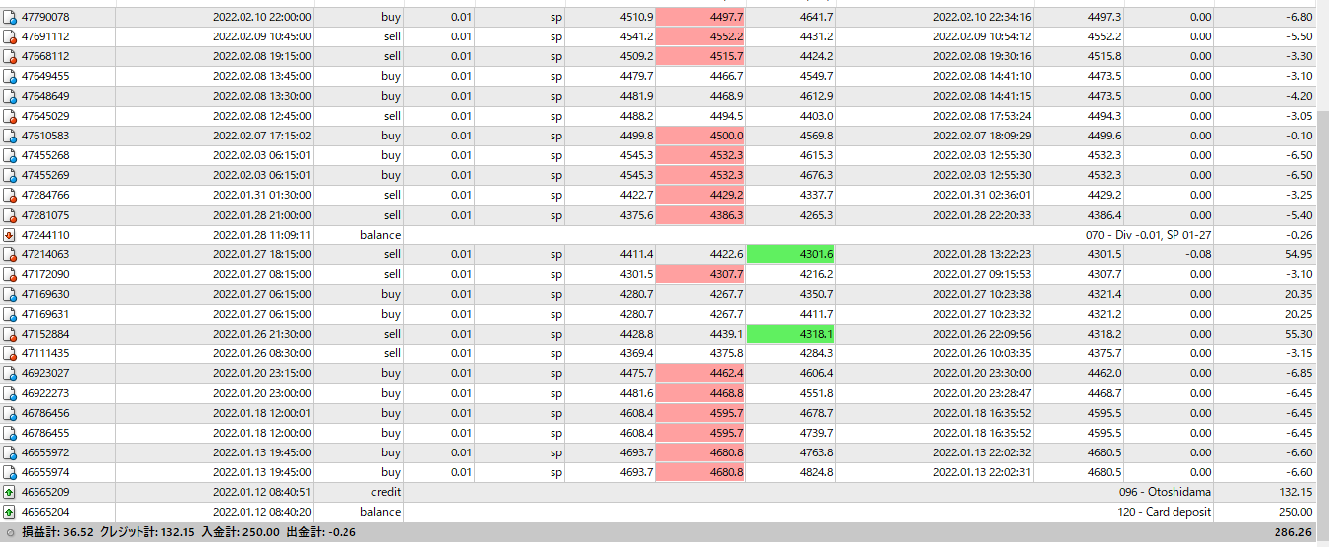 It has reached TP twice and lost most of the rest.
I thought the winning rate was about 22%, but it has been declining due to the recent volatility of the S&P 500.
However, it has been profitable as expected and seems to be tolerant of market volatility.
Don't call it a shabby account.
Continue testing.
---