BANK OF BANKS
The future where the World Central Bank was created by the quantum financial system by Q.
All digital currency logs are centrally managed by Heaven's  Bank.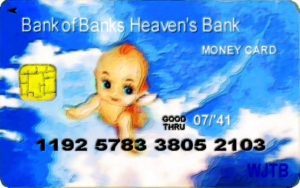 Even in such a future, sad Faust has no money to charge.
Even if it is digitized, there is no place for me in cyberspace.
---