d'Alembert
The technique used in roulette.
This allows all losses to be avoided.
With fixed SP and TP, the winning rate was 50% or more, and the recovery rate was doubled.
It will be an entry after losing once.
I think the risk will be significantly reduced when combined with the previous one.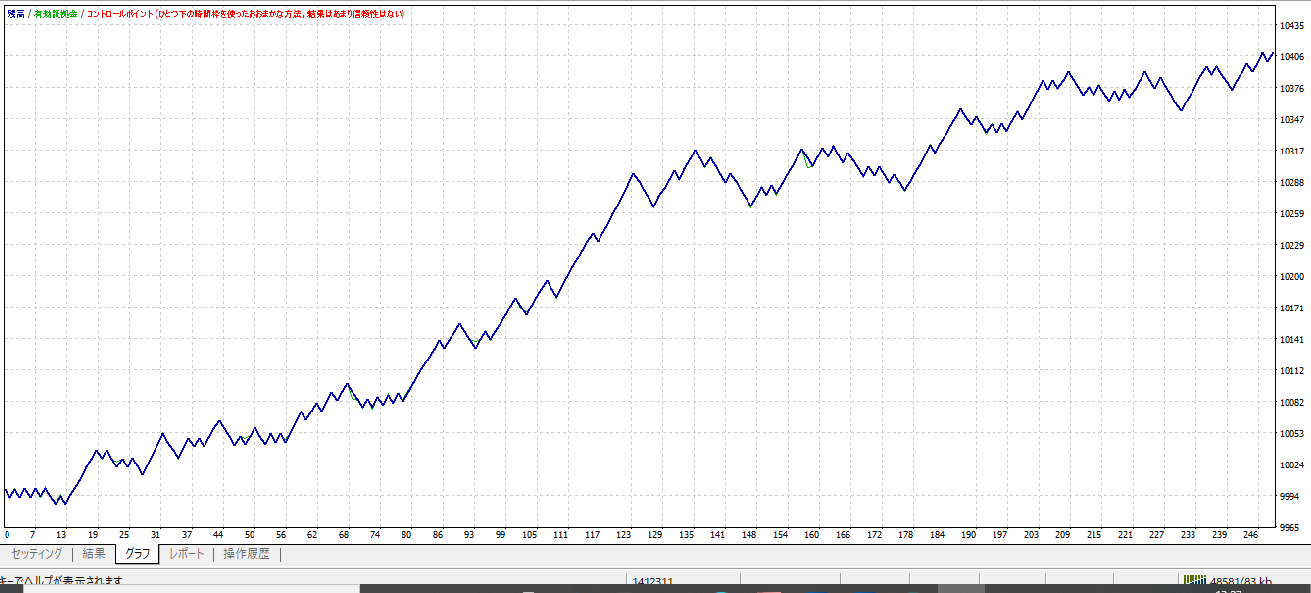 In Season 2, I would like to focus on this.
---