STAR PLATINUM SPX500
The same thing every time, but weak in the range market.
Both EA and manual lost.
There is no time to mourn the lack of taste.
It was divided into the Japanese market, the European market, and the New York market, optimized, and synthesized again.
Max dd 181
Profit 3099 Only advancement.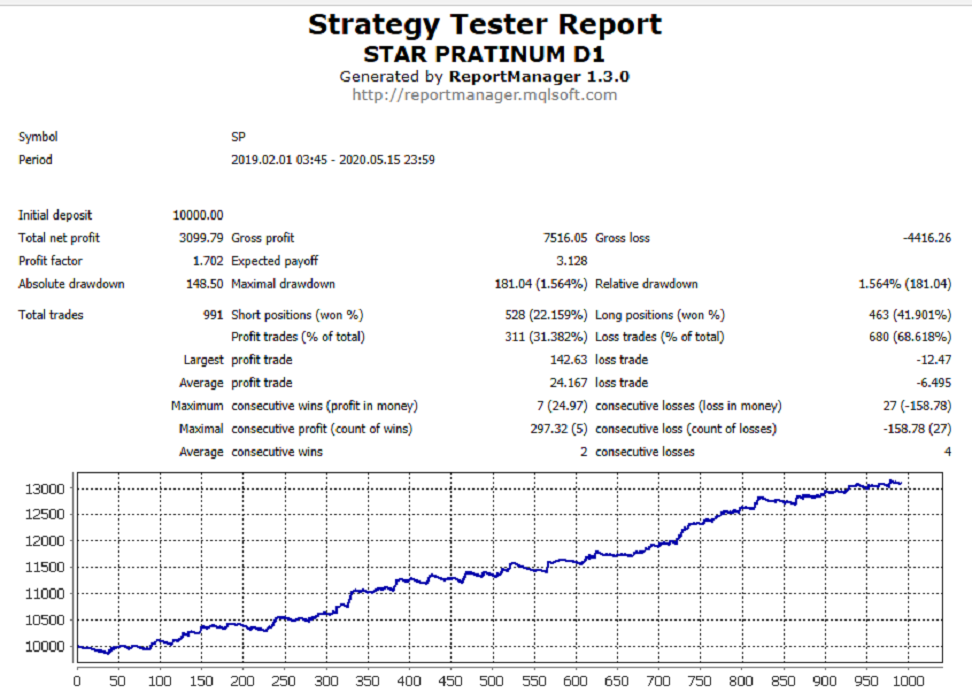 ---